The vast majority of New Zealand's Sauvignon Blanc vines are the same genetic individual, because of the way grapes are propagated. This enables them to be managed in an efficient and predictable way. But it also means that any new pest, disease or environmental change that affects one Sauvignon Blanc vine in New Zealand could affect every one of them.
Much has been done to optimise the way in which we grow grapevines, but the varieties we grow today are the same as those grown in Europe centuries ago. No other crop has missed out from the benefits of crop selection and improvement in the same way – consider the range of locally-developed apples and kiwifruit selected for their superior productivity and quality. The main barrier to grapevine improvement in New Zealand is a lack of available diversity.
The Opportunity
Building a large collection of diverse Sauvignon Blanc plants would provide a resource from which to choose vines with improved traits. The vines would be the same as our current premium material, but with distinguishing traits that could be selected to address a changing environment, market opportunities and biosecurity threats.
Every other wine-producing nation has a grapevine improvement programme focused on their own industry's needs, most of which are at least decades old. This is our opportunity to provide modern solutions specific to the future of our own industry.
Our Response
Bragato Research Institute and its partners, Plant & Food Research and Lincoln University, have designed an accelerated 7-year research programme that will apply modern knowledge to produce and select a huge range of new diversity in Sauvignon Blanc. Our goal is to create 12,000 entirely new variants of New Zealand Sauvignon Blanc, and then screen them to identify plants that exhibit useful traits selected by industry.
To make our industry more resilient, the programme will select improvements in traits such as yield, resistance to fungal infection, frost tolerance and water use efficiency. Vines that either maintain the iconic Marlborough Sauvignon Blanc wine flavour and aroma or offer novel Sauvignon Blanc styles to expand market opportunities will be progressed.
Learn more about the programme
The Science
Plants have a natural ability to become more genetically diverse in response to environmental stress events. This knowledge will be used to produce a population of vines with unique traits, effectively accelerating the natural evolution of the vine that has been halted by modern viticulture. Since this doesn't involve crossings with other vines, the plants are still Sauvignon Blanc, and the new variants are fully formed at the first generation. By comparing the DNA of different vines using sequencing approaches, we can study the genetic changes even before the plants are mature enough to express them as novel traits. Plants with promising new traits will be observed in vineyard trials towards the end of the 7-year programme.
By the end of the 7-year project, the aim is to have selected unique vines demonstrating improved traits, which can be grown in bulk by nurseries in time for future Sauvignon Blanc replanting. Critically, these will all still be NZ Sauvignon Blanc vines – just new, improved variants of our current material. The population will also form a valuable pool of genetic diversity for the future, acting as a resource for tackling future risks from climate, pests, disease and changing markets.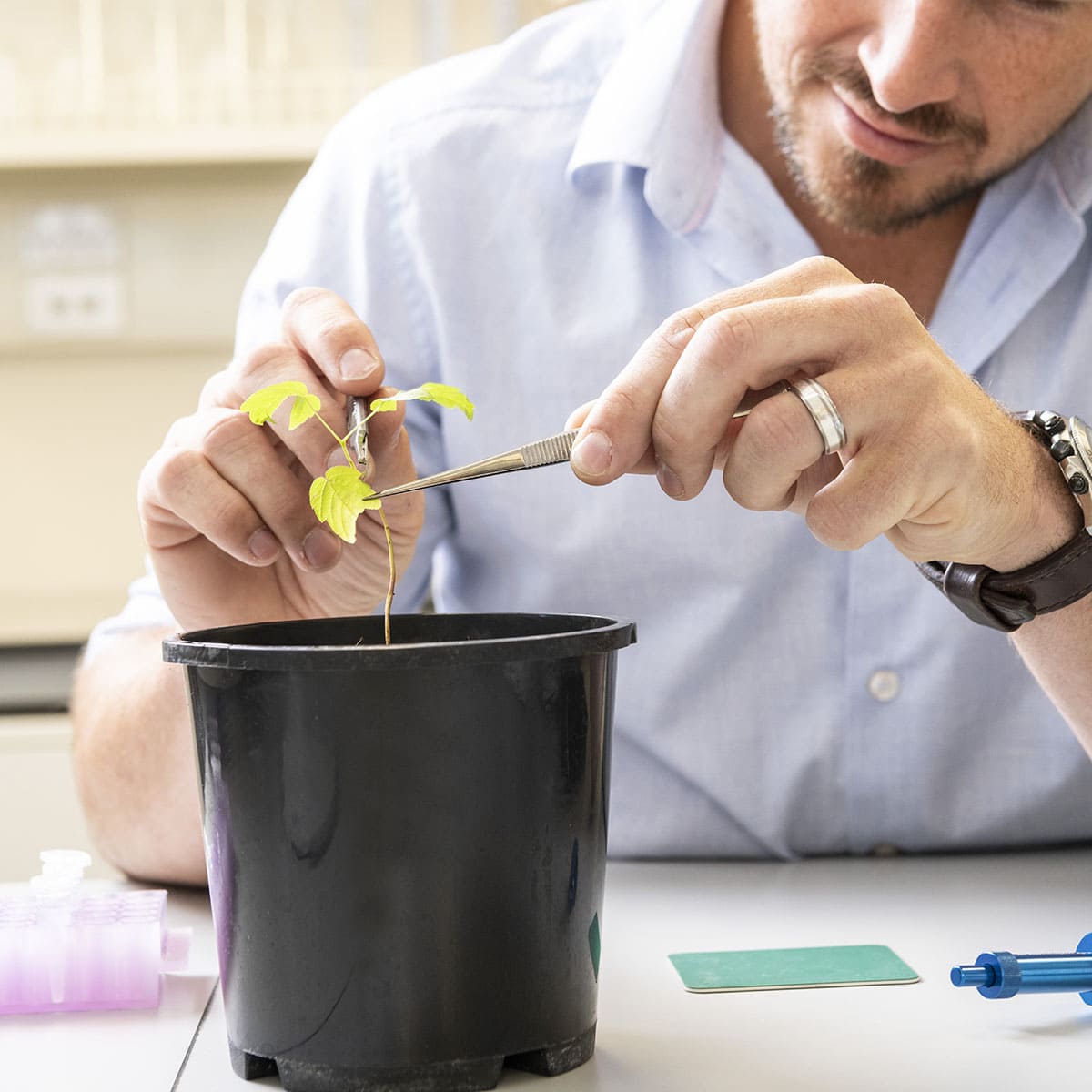 Funding
This is the industry's largest-ever research programme. It will involve a total investment of $18.7 million between 2022 and 2028. New Zealand Winegrowers has committed up to $6 million in levy funds; the Ministry for Primary Industries is funding $7.5 million; more than 20 wine industry members are directly funding at least $2 million, and an additional estimated $3.2 million in-kind contributions.
The Sauvignon Blanc Grapevine Improvement Programme is funded by the Ministry for Primary Industries' Sustainable Food and Fibre Futures fund, New Zealand Winegrowers via the industry levy, and the following industry participants:
Platinum participants: Constellation Brands, Indevin.
Gold participants: Cloudy Bay, Delegat, Lion, Loveblock, Marisco, Pernod Ricard Winemakers, Vineyard Nursery Association (ViNA).
Silver participants: Accolade Wines, Babich, Dog Point Vineyards, Endeavour Group, Forrest, Giesen, Marlborough Grape Growers Cooperative, Mission Estate, Mufaletta, Nautilus, te Pa, Treasury Wine Estates, Whitehaven and Yealands Estate.
The Importance of Government Support
Crown support will halve the time to realising the benefits from this programme – from 40 to 20 years and will mean development of far more new clones (12,000 rather than 4,800), greatly increasing the industry's ability to find new and desirable traits. Moreover, the original Sauvignon Blanc vines planted by the wine industry are ageing and will require replacement ~15-25 years from now. It is critical that we capitalise on this major replanting cycle by ensuring that material best suited to future conditions is available.